If you are already a user of a airbag vest for horse riding and you enjoy the advantages that this type of protector gives to your safety while you are riding, we are going to explain the correct way to replace a CO2 charge so that your vest is always ready to act when necessary. In this other post we also talk about how to choose a CO2 bottle for an airbag vest.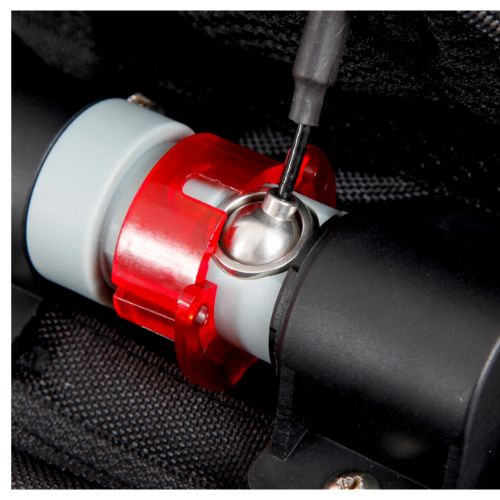 Get a proper new CO2 bottle
As the firing systems may differ depending on the vest used, the first thing we recommend is to have on hand and follow the instructions that the brand offers us for the correct use and maintenance of our vest. In them you must indicate the type of CO2 cartridge used by our vest; thread size and CO2 capacity thereof.
Deflates the airbag vest
To proceed with the change of a CO2 cartridges, you must remove the used bottle so that the air is released and help its complete elimination by pressing on the areas of the vest where the remaining air tends to get trapped (elbows, curves, etc.), driving them gently towards the exit hole.
Remove the empty CO2 cartridges
Locate the CO2 cartridges on the vest. Generally, the cartridges is located at the front or back of the vest. Remove the empty CO2 cartridges by turning it to the left and remove it from the vest.
Rearm the vest
The next step will consist of rearming the firing system (see brand instructions).
Install the new CO2 cartridge in the airbag vest
Once the firing system has been correctly assembled, you can proceed to screw the new Co2 bottle in the place prepared for this purpose.
Changing a Co2 cartridge is a simple process that improves with practice and you must ensure that it is carried out correctly to guarantee the proper functioning of the airbag vest.
If you have any questions regarding the replacement of a Co2 cartridge for your airbag vest, you can contact us and we will advise you without obligation.