Developed specifically for horse riding, offering protection and quality at a reasonable price, making a CE certified airbag vest accessible to as many people as possible.
Available in 4 sizes, all individually certified (XS, S, M, L).
Approved by ALIENOR CERTIFICATION according to the new NF S72-800:2022 standard, being one of the first vests on the market to obtain this level of protection.
This standard guarantees greater protection for the user, reducing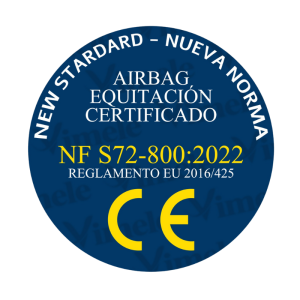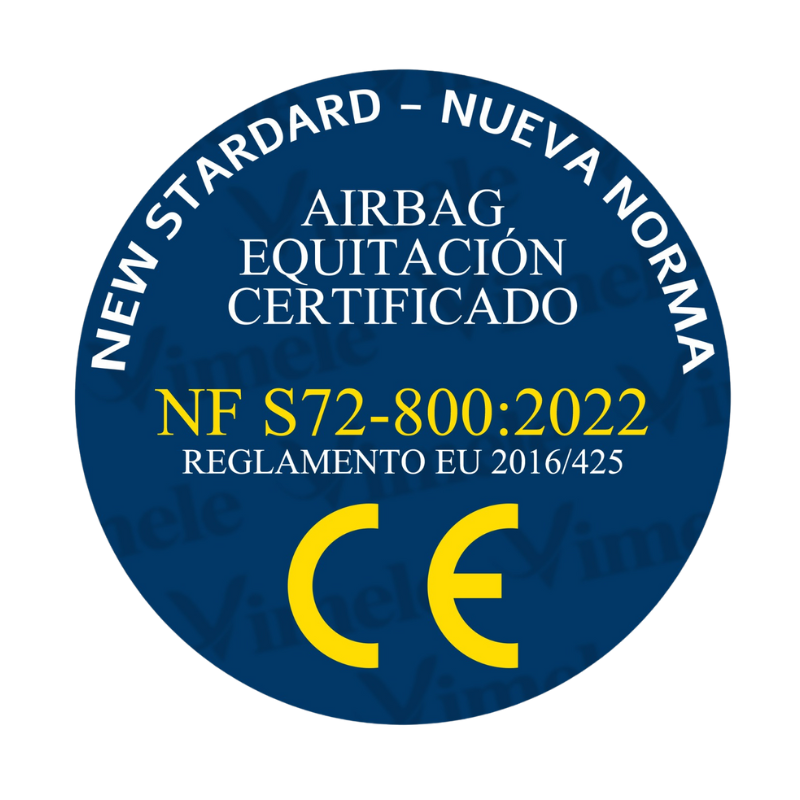 action time, use of more resistant materials and greater impact absorption capacity compared to other test methods.
Following the parameters of the laboratory in charge of certification, our vest use large volume CO2 bottles (60cc/45gr for sizes XS and S, and 65cc/50gr for sizes M and L) in order to guarantee the pressure required by current regulations and to offer a totally safe product.
The back protection extends from the sacrum to the cervical vertebrae with an enveloping neck protection.
At the front the chest is protected by 2 large diameter tubes.
The vest is adjustable by means of an internal velcro belt and 2 finer adjustments at the front allowing a correct fit to the user's clothing.
The VML01 vest is sold complete with a CO2 bottle, a saddle strap, a carabiner and ring clip when worn but not being ridden, as well as a set of tools for reassembly and a user manual.
The minimum size of the horse from withers must be 130cm.
The minimum weight of the rider must be 30Kg.
Warranty 2 years: The legal warranty of the VML01 riding waistcoat is 2 years, including any production defect or product failure, which is not related to normal wear and tear due to the nature of its use (breakage and deformation due to falls), as well as misuse by not following the instructions in the user's manual regarding its use, reassembly, maintenance and conservation of the airbag vest
How does our CE Approved equestrian airbag vest work?